The Apologetics Conference was a big success.  Pastor Bobby Conway and all the speakers did a fantastic job.  Great topics…a lot to digest and plenty more to learn.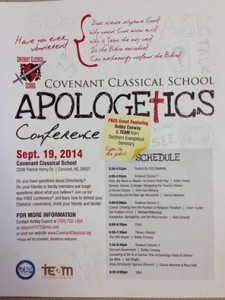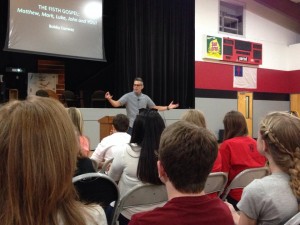 Thanks to all the students that attended and helped out with snacks, tables, and chairs!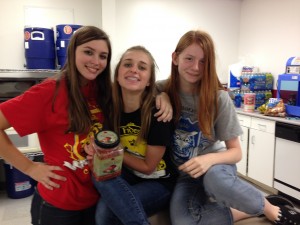 All three houses working together to prepare the snacks.


Sapientia members helping with the tables!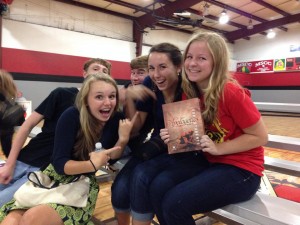 At the end of the night, Kirby won an apologetics book!
Apologetics Conference Attendance points:
Audacia – Total 155 points
10 members attended (2 sat in on 1 session only, 7 sat in on all 4 sessions, 1 lost his sheet)
Fides – Total 225 points
13 members attended (1 sat in on 1 session, 1 sat in on 2 sessions, 1 sat in on 3 sessions, 7 sat in on all 4 sessions, 3 lost their sheet.  AND 3 visitors attended on behalf of Fides)
Sapientia – Total 205 points
13 members attended (2 sat in on 1 session, 1 sat in on 2 sessions, 9 sat in all 4 sessions, and 1 lost his sheet)
House Team Leadership Points given to House Fides for being the first house to respond to the request to help set up and tear down chairs for the conference.  (5pts)