Fides showed they not only have House SPIRIT, but they also have some very talented artists.  Way to set the bar high, Fides!  For all the cars that drove by the rock, there was no denying that Fides has SPIRIT!  Fantastic Job!  Everyone was SO impressed!  15 Spirit Points have been added to your total!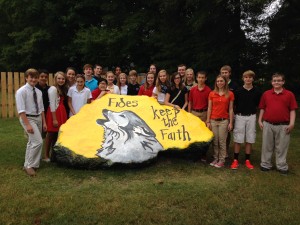 Fides House Members proudly stand by their masterpiece!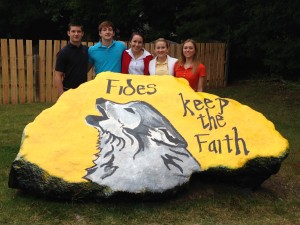 Fides Captain and Prefects!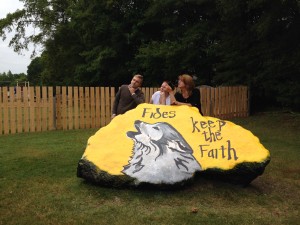 Fides Advisors
And if we could award points for CUTENESS, there is NO DOUBT that Mr. Leland's kids would get them all and run away with the prize!