The 1st Annual Fall House Games Competition was CRAZY fun!  All three houses had over 75% of their members in attendance.  Competition was fierce but filled with laughter and sportsmanship.  Each House was split up into two teams giving a total of 6 teams competing in 10 different classic Young Life/Youth Group games.  Each game had two heats and the 1st place winners received 1 point, 2nd place winners received 2pts, and 3rd place winners received 3pts.  The "Ultimate Winner of the House Games" was the House with the lowest number of points.
The points were extremely close between Audacia and Sapientia with only one point separating the two of them.  At the end of the night, Sapientia was announced the winner!  Congratulations Sapientia!  Well Done!
Final Scores:
Sapientia – 36
Audacia – 37
Fides – 47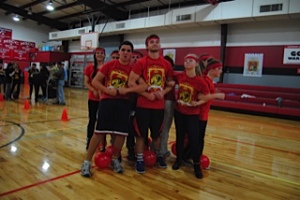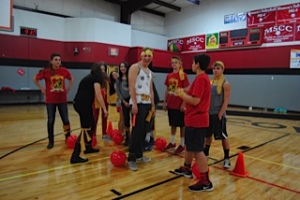 Balloon Smash!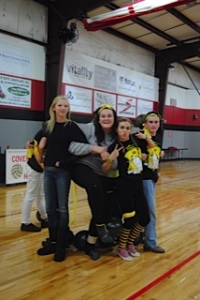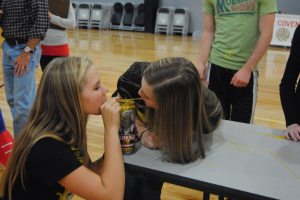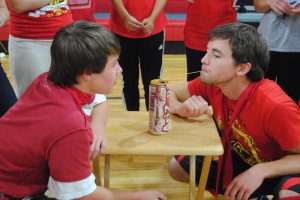 Spaghetti Race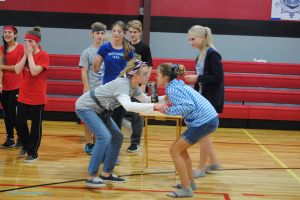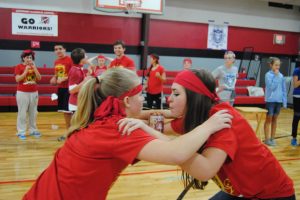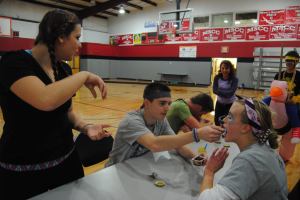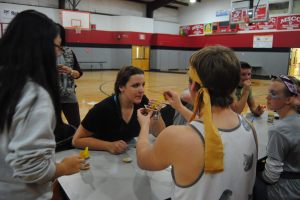 Thanksgiving Dinner – Baby Style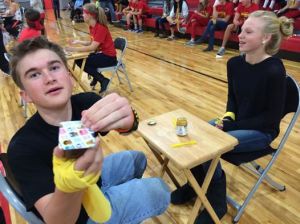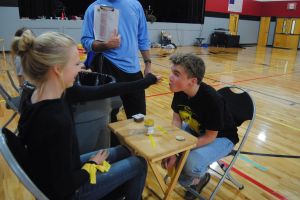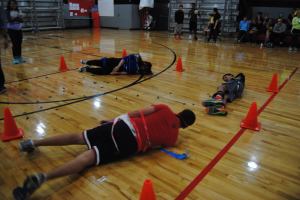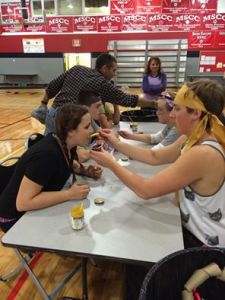 Duct Tape Army Man Pick up!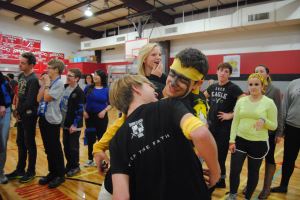 And Turkey Neck!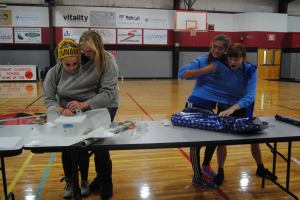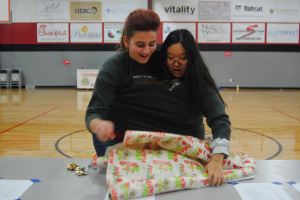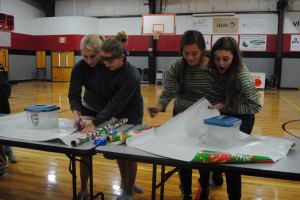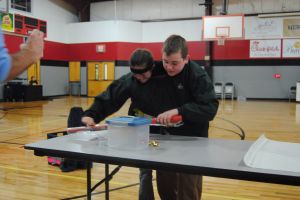 Conjoined Christmas!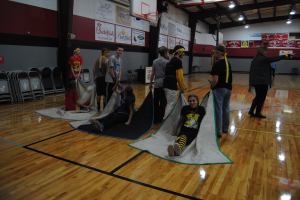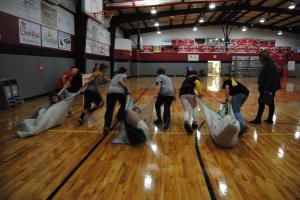 Blanket Chariot Race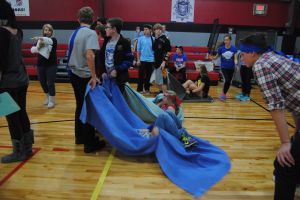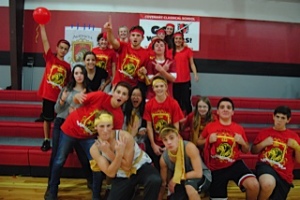 House Spirit!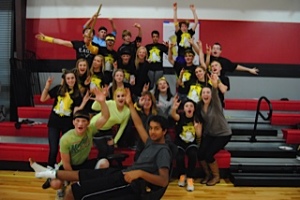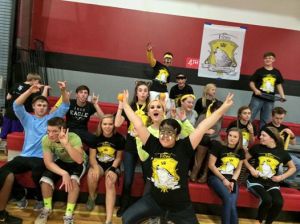 Lock-in attendance points go towards 2nd quarter.
Audacia – 44
Fides – 44
Sapientia – 40