Current House Standings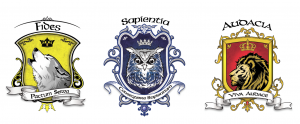 551                  582                   713
Before 2014 comes to a close, we have a lot of House Points to catch up on! 
The Upper School Choir had a performance in Davidson and was mentioned by name in the CCS E-news on 11/25 and 12/5.  Audacia 4pts, Fides 4pts, and Sapientia 8pts.
12/2 Chick-fila spirit night attendance points – Fides 4pts
During the December 3rd House Meeting, each house was challenged to create a cheer/chant for members to use at pep rallies, house competitions, etc.  Audacia was the first to submit a Cheer/Chant (15pts) as well as the first to submit a video of all the house members chanting it in their house shirts (15pts).  If we can figure out how to upload the video, we will post it soon.
Community Service points –
For 4 hours of service with Operation Christmas Child  – Audacia 24pts, Fides 8pts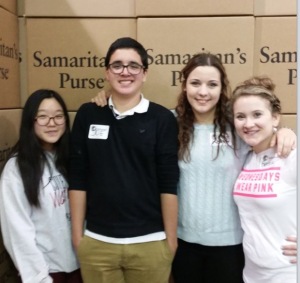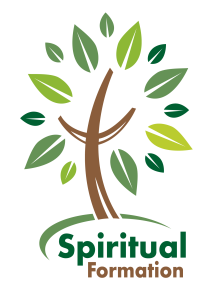 Spiritual Formation Meeting
Dec. 4th – Audacia 2pts, Fides 4pts, Sapientia 4pts
Dec. 11th – Audacia 4pts, Fides 2pts, Sapientia 4pts
Spirit points for attending CCS Warrior Basketball Games! (12/2, 12/5, 12/9)
Audacia 10pts, Fides 12pts, Sapientia 12pts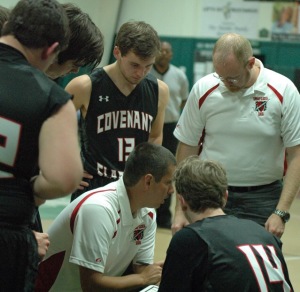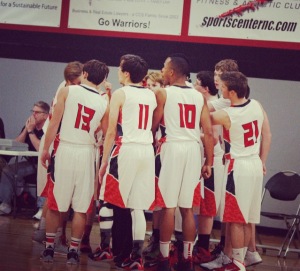 GO Warriors!
For the Grammar School Christmas production, the Houses not only attended but also served.  Thank you!!
Audacia – 24pts, Fides 4pts, Sapientia 4pts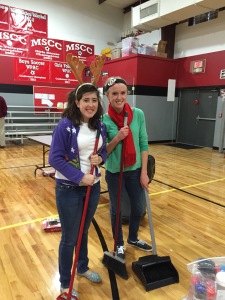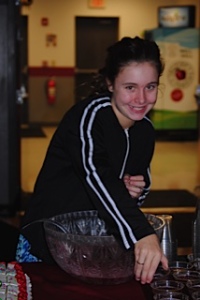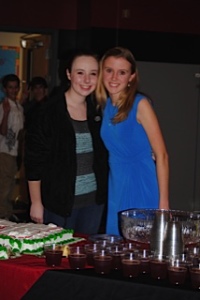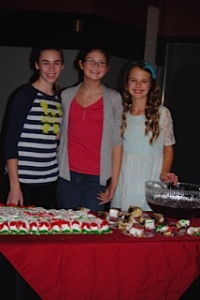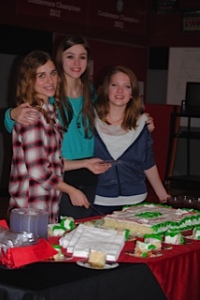 For the December Open House, CCS Student Ambassadors led tours around the school.  Thank you for representing CCS so well.
Audacia – Kim A, Bella C, Kady K, Joe M, Ian P, Kirby T. (18pts)
Fides – Grace D, Daniel H, Chandler L, Becca R (12pts)
Sapienita – Leslye M, Sam S. (6pts)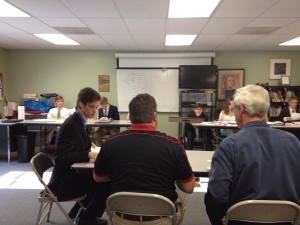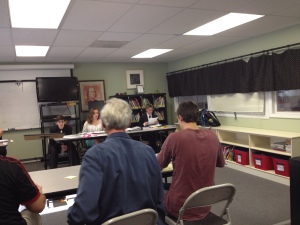 Academic points for the effort put forth by the 10th and 8th graders in the CCS Debate!  Well Done!  Audacia 15pts, Fides 10pts, Sapientia 15pts
On Dec. 6th – 4 members of Audacia volunteered at the Cabarrus Women's Center moving office furniture and making a couple of "fixes."  (16pts)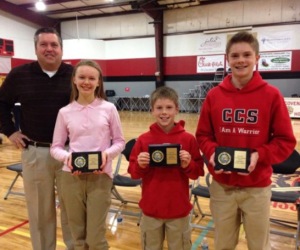 Congratulations to the winners of our Spelling Bee!
1st place finisher – Bryson Rose (House Audacia 20pts)
2nd place finisher – Parker Rose
3rd place finisher – Sydney Himpel (House Audacia 10pts)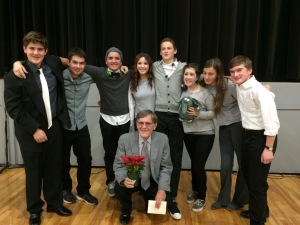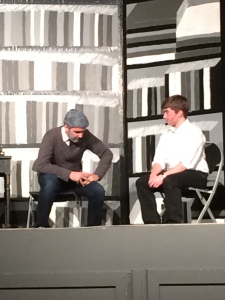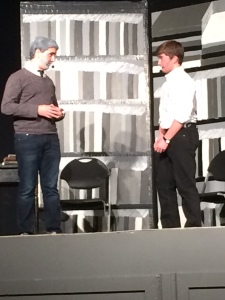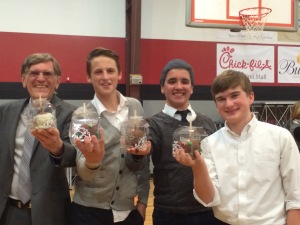 Bravo! To the cast of The Giver!  Thank you for all that came out in support of the arts!
Audacia 28pts, Fides 14pts, Sapientia 24pts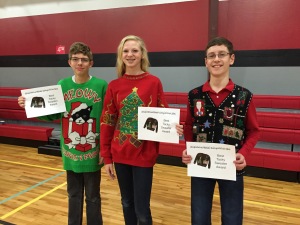 Congratulations to our winners of the Tacky Christmas Sweater Competition!
Patrick Garifo and Eric Spaugh of Sapientia (6pts)
Molly Handler of Fides (3pts)
The 2nd Quarter winner will be announced the first week of January after GPA's are submitted!
Merry Christmas and Happy New Year!