Fides cleaned up the CCS Back lot – 10 members received 30 community service points. And the House "Dean" team added an additional 5pts for leadership and coordination of the event.  Plus members of both Audacia and Sapientia earned Core Value points for their TEAMWORK and SERVICE alongside Fides members. Thank you all so much for getting your hands dirty and serving your school by working to keep the grounds looking their best.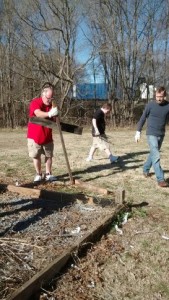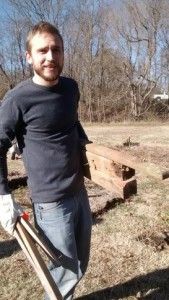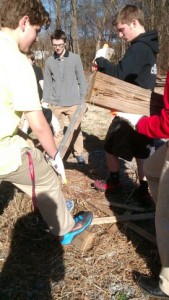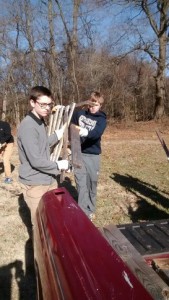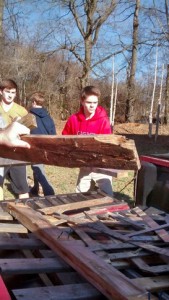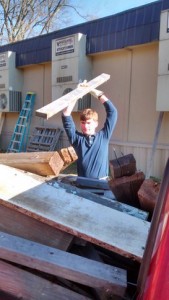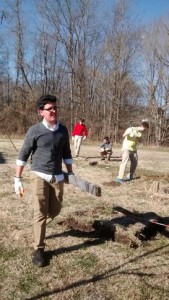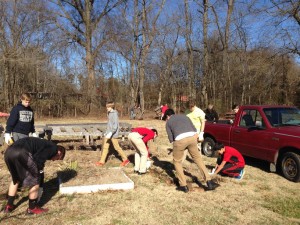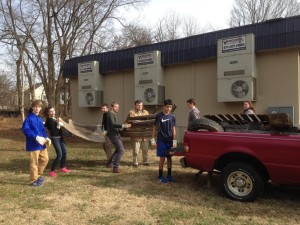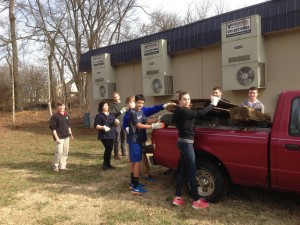 Spiritual Formation meeting points: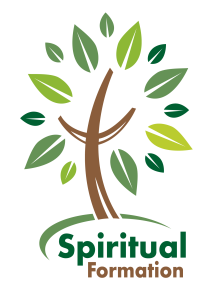 Audacia 9pts, Fides 15pts, Sapientia 6pts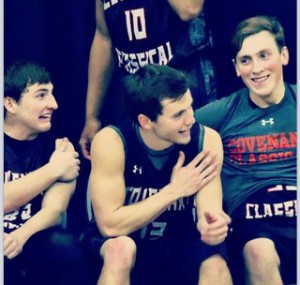 Basketball Home Games 1/20, 1/23, 1/29 – Show your Spirit! Keep coming out to support our WARRIORS!  Audacia 40pts, Fides 56pts, Sapientia 58pts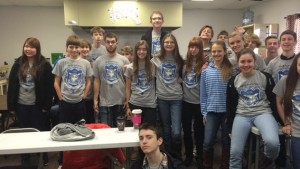 Sapientia House had 75% of members in their House shirt on 1/27 (15pts).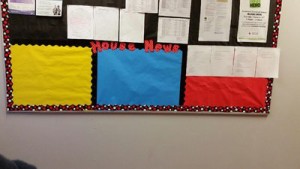 Audacia was the first house to post upcoming information and announcements on their bulletin board!  (5 Admin Leadership points!)  Way to go!  Keeping your board updated is another tool to keeping your House informed!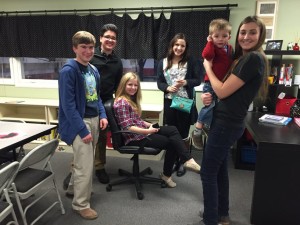 Audacia showed their servant leadership by volunteering to babysit during the Parent's Meeting on 2/5 (5 Admin Leadership Points plus 12 community service points)
Chick-fil-a Spirit Night 2/3 – Thanks for coming out and supporting your school! (Fides 2pts, Sapientia 4pts)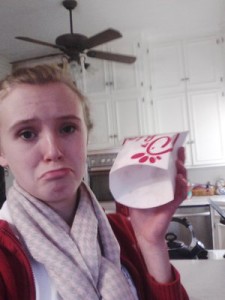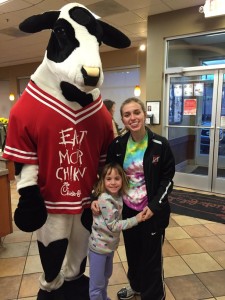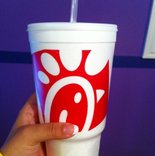 Other point-worthy mentions…
Pastor's Luncheon – 80 points for Fides for submitting a list of 16 student names that invited their pastors to attend the luncheon.
Since 10/31, 10 more house members have signed up to receive the blog postings via email.  Audacia 8pts, Fides 8pts, Sapientia 4 pts.