The first week of May our seniors presented their Senior Thesis topics in front of friends, family, students, our school board, and members of our community. This is the capstone of their classical education. After their speeches, seniors answered questions from our administration and teachers. A variety of interesting topics were presented including the impact of the internet on society, the need for changes to the Food and Drug Administration, data mining, U.S. Foreign Policy, space exploration, the U.S. Welfare System, and more. GREAT JOB, CLASS OF 2015!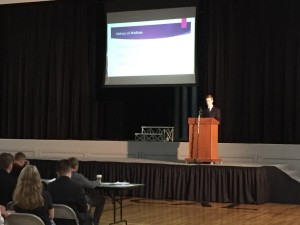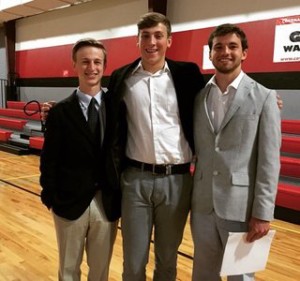 Tears were shed as our Upper School students and faculty gathered around our seniors and prayed for them at our Senior Chapel. We pray God's richest blessings on the Class of 2015!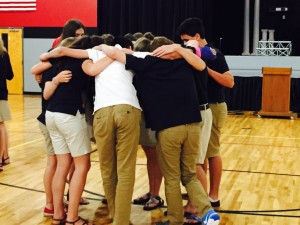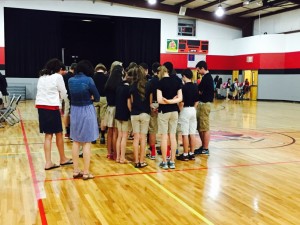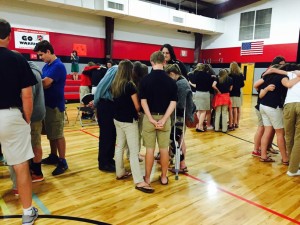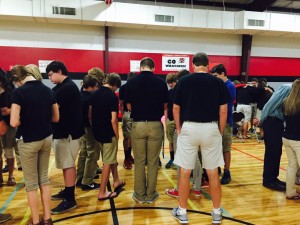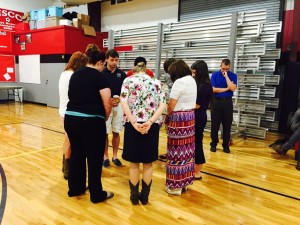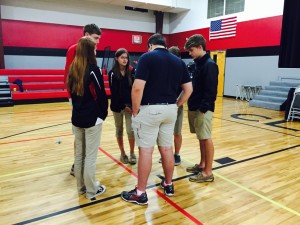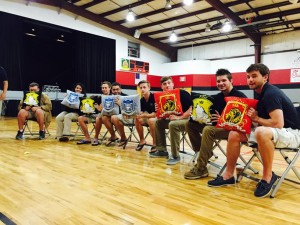 In addition, each senior was presented with a little gift of their House pillow.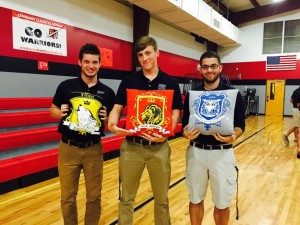 FIELD DAY 2015! Upper School students participated in the 1st Annual Spring House Games!  Sapientia showed their spirit by decorating the campus in school colors in anticipation of the games! (20pts)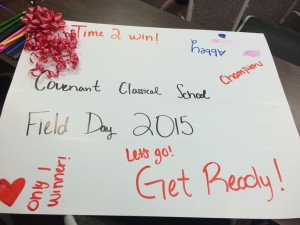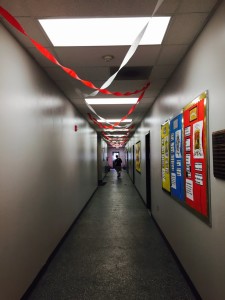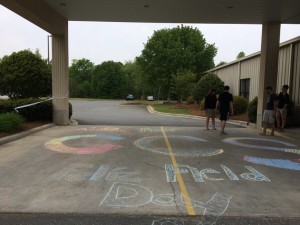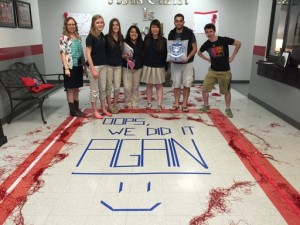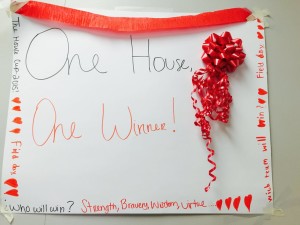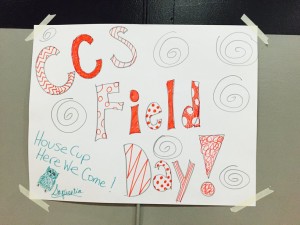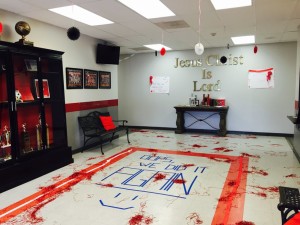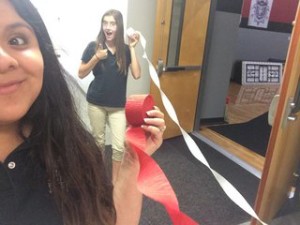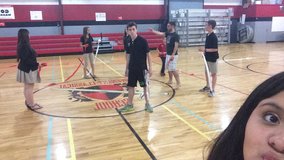 And Audacia showed their house spirit by sending in a picture of their members in their house shirts. (15pts)

Each house was divided into three smaller teams that participated in 10 events.
In the library the teams participated in "Yank Me" and "Moving On Up" cup games.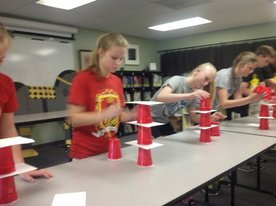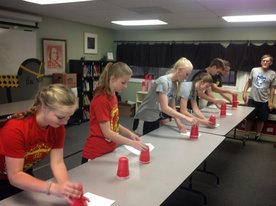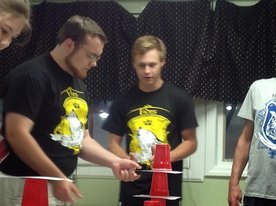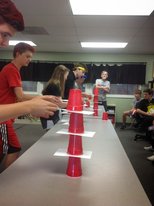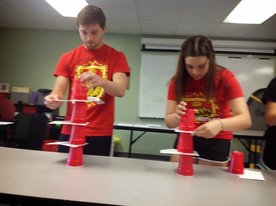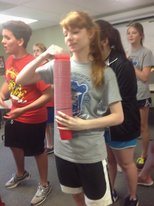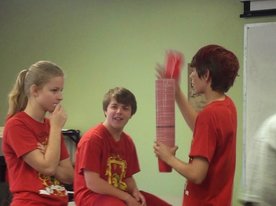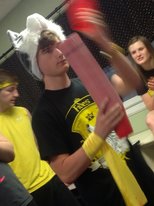 In the gym, the teams competed in a "Blind Snake" exercise and an exhausting game of "Magic Carpet."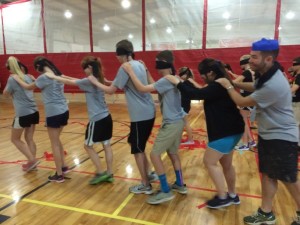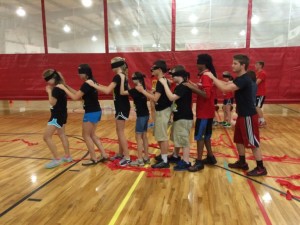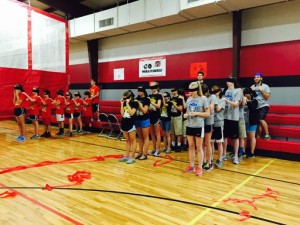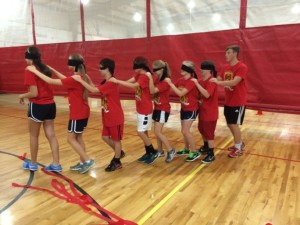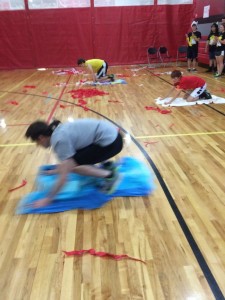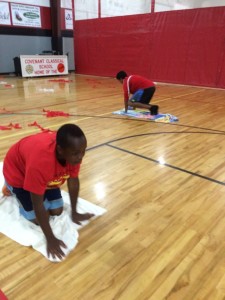 In the back field they tossed water balloons and competed in a Warrior Dash relay!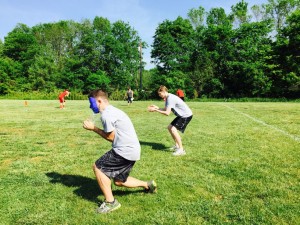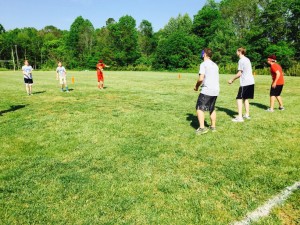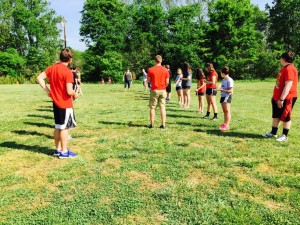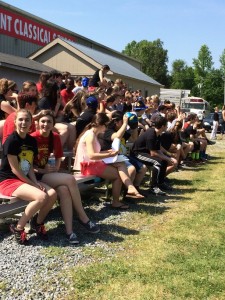 The game of "Pile On" proved quite challenging…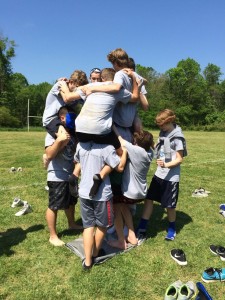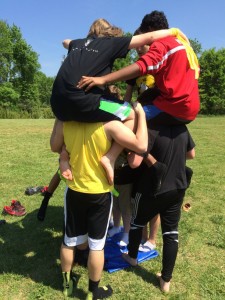 An all house Tug of War competition…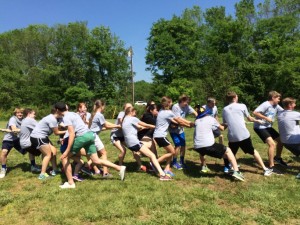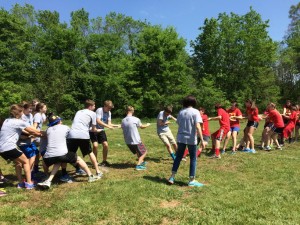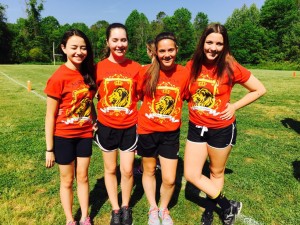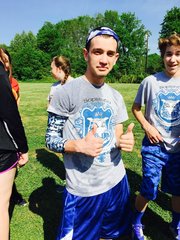 But in the end…after all totals were added…House Sapientia came out on TOP!
First Place – Sapientia with 43 points!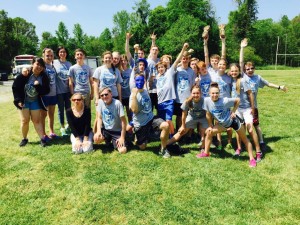 Second Place – Audacia with 45 points!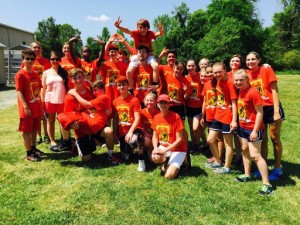 Third Place – Fides with 50 points!