Mid-term exams are around the corner, but there are still plenty of points to post and accrue.  The point race has been tight this quarter which means that grades are probably going to be the deciding factor in who wins 2nd Quarter…so study hard!!
Santa Scramble –
Audacia 2pts, Fides 8pts, Sapientia 6pts

CCS Dance attendance – Audacia 34pts, Fides 18pts, Sapientia 24pts
Spiritual Formation (11/24 and 12/3) –
Audacia – 24pts, Fides 30pts, Sapientia 6pts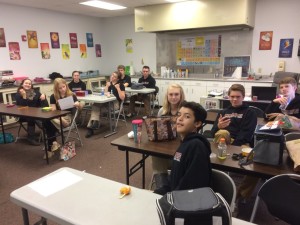 Community Service – Ashley N. served for 3hrs at Hinds Feet Farms – Sapientia 6pts
Warrior Basketball – Come out and cheer them on to victory! Team schedules can be found on the CCS website.
MS boys – Audacia 12pts, Fides 12pts, Sapientia 3pts
Varsity boys – Audacia 3pts, Fides 9pts, Sapientia 9pts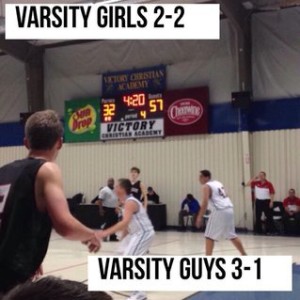 MS girls – Audacia 6pts, Fides- not submitted, Sapientia 15pts
Varsity girls – Audacia 9pts, Fides – not submitted, Sapientia 3pts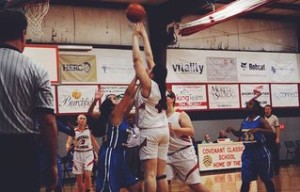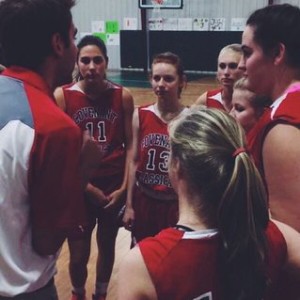 Spelling Bee – Congratulations to our Spelling Bee winners!!
1st Place – Sydney H. – Audacia 15pts
2nd Place – Ryan G – Sapientia 10pts
3rd Place – Parker R – 6th grader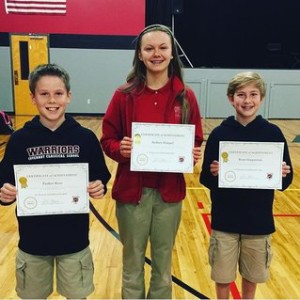 Over Thanksgiving Break, House Audacia led by their Captain, Joe Mulligan, blessed CCS by replacing the railings of the boardwalk! 
Before Pictures: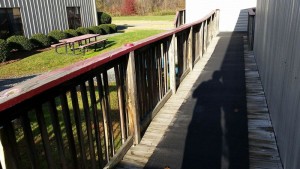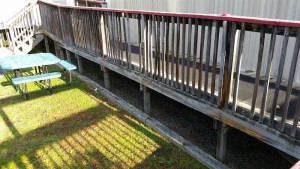 After Pictures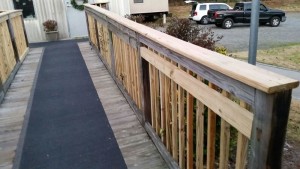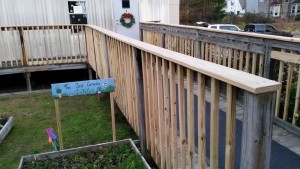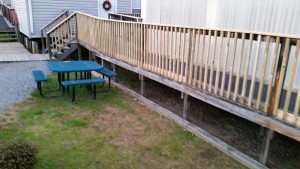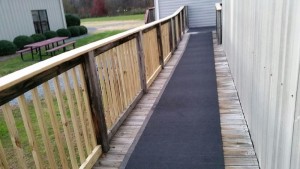 Here's the small but mighty construction crew!  Well done! It looks great and all who walk along the boardwalk are so thankful! (Audacia receives – 5pts Admin Leadership, 20pts for Impressive Display of School Spirit, 30pts for Community Service)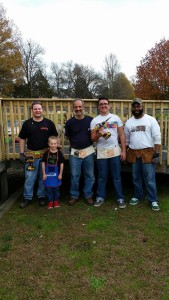 Winners of the Ugly Christmas Sweater Contest
Laura S – Fides 5pts
Wesley R – Audacia 5pts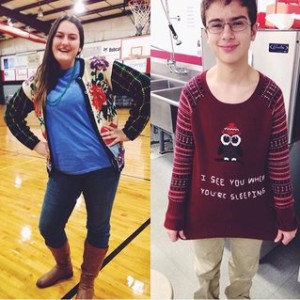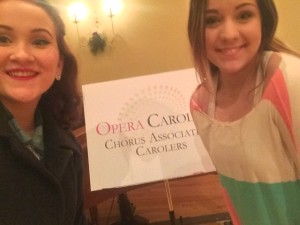 Remember to send in pictures when you attend community events, symphonies, plays, or anything else in the Arts!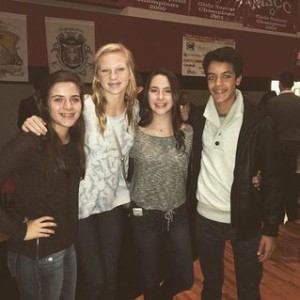 Thanks to those House members that came out to see and serve at the Grammar School Christmas program.  Audacia 8pts, Fides 10pts, Sapientia 8pts
Lastly, in anticipation of the Dec. 18th release of the new Star Wars movie, Sapientia organized and hosted a Star Wars Movie marathon on 12/5 for the upper school.  Impressive House Spirit you have!  (15pts)
Current House Standings: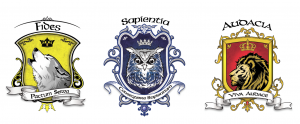 495pts            465pts              518pts
REMEMBER THAT FALL HOUSE GAMES ARE FRIDAY DECEMBER 18TH FROM 12:00-3:30.  LUNCH WILL BE PROVIDED COURTESY OF SG!  SEE YOU THERE!