Pastor's Luncheon – On January 28th Covenant Classical School had the privilege of hosting over 50 area pastors at our Pastor's Luncheon. After the luncheon, students were able to gather around their pastor for a special time of prayer.
Audacia and Sapientia tied for having the most pastors present at the luncheon that werer invited by members in their house.  (15pts each)  (Fides 5pts)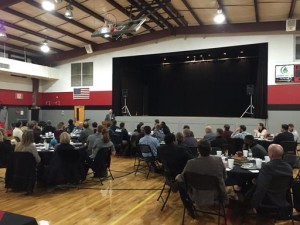 Spelling Bee Finalists – Congratulations to Parker Rose, grade 6, who took FIRST PLACE in the Cabarrus County Independent Schools Spelling Bee at Cannon School. Parker will go on to compete in the Charlotte Regional Spelling Bee. Great job Parker!
Congratulations also to Sydney Himpel – of House Audacia (grade 8) who placed 3rd, and Ryan Gasparrini of House Sapientia (grade 7), who placed 4th!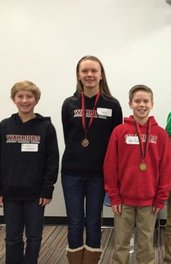 Community Service –
From House Fides Becca Reece babysat during the parent's meeting. (6pts)
From House Sapientia – Ashley Nault served at Hind's Feet Farm, Mason babysat during the parent's meeting, and Addison and Bailey served at the check-in for a recent basketball game. (27pts)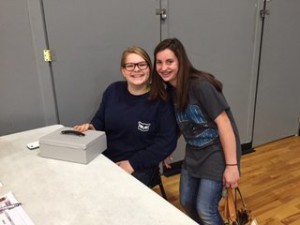 Experiencing the "Arts" – Sapientia's Ashley Nault visited the Museum of Cherokee recently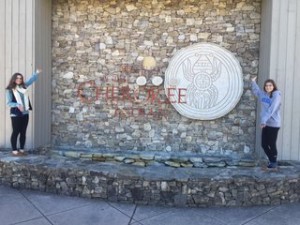 Spiritual Formation  –  CCS's Spiritual Formation team has a new leader – Daniel Haycox of House Fides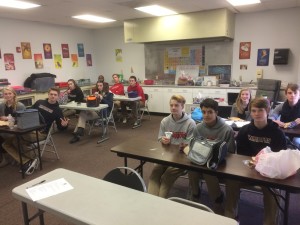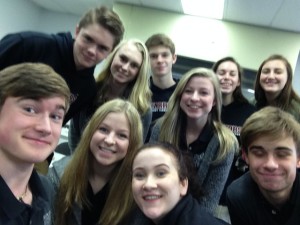 Attendance points for SF meetings on 1/14, 1/21, 2/4, and 2/11
Audacia – 51pts
Fides – 60pts
Sapientia -15pts
Home Game Attendance points – Thanks for coming out to cheer on our MS and Varsity teams!  GO WARRIORS!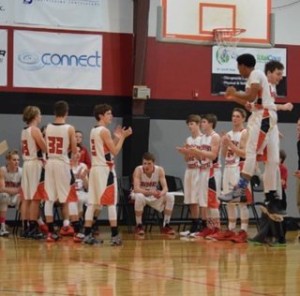 Audacia 110pts
Fides 110pts
Sapientia 98pts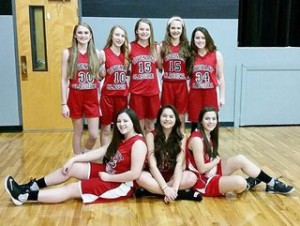 Sapientia's Sydney Campanella had a fantastic performance on February 5th … with .2 seconds left on the clock, Sydney was fouled and got to shoot three free throws.  She made all three and won the game for the CCS Warriors!  Way to go, Sydney! (3pts)
House Spirit – On February 10th, Sapientia had an impressive display of spirit by painting the rock and having more than 75% of their house wearing their House shirt.  (30pts)  Now if they can only learn how to spell their name correctly! HA!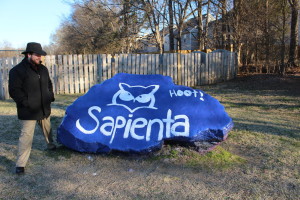 Grace abounds (despite calls from the other houses to deduct academic points, haha) as it was very cold when they were painting it and so in their rush, they left out the last "i"…however Cameron creatively used his leg to cover the mistake for the picture.
Well done!