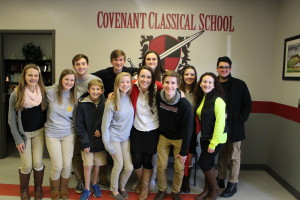 CCS Student Government has been having some fun fundraisers lately.  For Leap Day they raised $1 for every student that wore spirit wear on that day.  And on "National Pi Day" (3.14 – March 14th) they sold slices of pie during lunch.
To celebrate the "National Pi Day" the House System held a pie eating contest during lunch.  The Captain and Prefects of each House gobbled up as fast as they could a "delicious" chocolate pudding pie.
House Fides wasted no time and devoured the pie in minutes!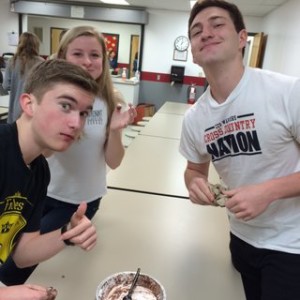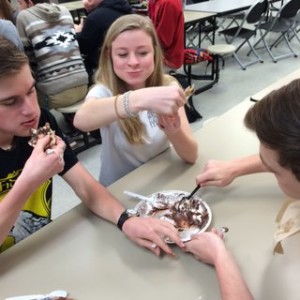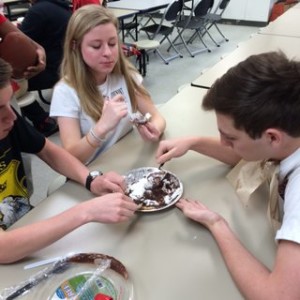 With the race for second place very close, House Sapientia was having a hard time and ultimately forfeited to Audacia,  leaving plenty of pie left in their pan.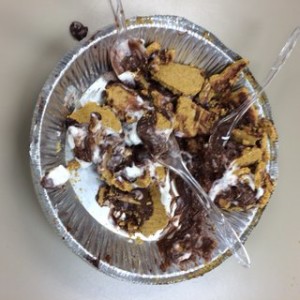 Audacia was happy not to have to swallow down the rest of the pie and still secure 2nd place.
1st Place – Fides
2nd Place – Audacia
3rd Place – Sapientia
During the March House meetings, there was a very quick game of 3-way Tic Tac Toe.  Since we didn't get to play multiple rounds due to time, Houses will not be surprised to see this game again in the future.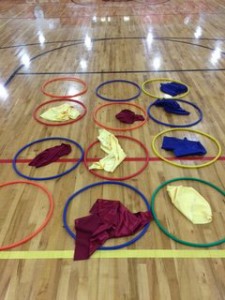 1st Place – Fides
2nd Place – Sapientia
3rd Place – Audacia
The Houses also participated in the CCS Gala's silent auction as a contest.  The House whose pillow and/or gift basket sold for the most would receive 30pts.  But first we must thank everyone who came out to the CCS Gala!  It was a fabulous event with a wonderful dinner and auction, and we were all moved and challenged by Alex Kendrick as he spoke of God's provision and faithfulness. Many thanks to Bruce Lawing, who was our Master of Ceremonies for the evening. Thank you to our fabulous Gala committee– Melissa Barnhardt, Deborah Derrick, Jeanine Deutsch, Joanna Douglass, Cindy Gann, Lori Gasparrini, Christi Gromis, Betsy Handler, Teri Hood, Bruce Lawing, Russ LeJeune, and Lauren Lewis. Our school was blessed by all of your hard work!
And a big thank you to the videographer and photographer Jennings Burchfield. A copy of the video that Jennings put together about CCS will soon be available on our website and social media.  Make sure you check it out!
House Basket Competition:
1st place – Fides
2nd place – Sapientia
3rd place – Audacia
House Pillow Competition:
1st place – Audacia
2nd place – Sapientia
3rd place – Fides
And lastly, I wanted to post this picture from the Charlotte Checkers game of the CCS choir singing the National Anthem.  They sang beautifully and made us all proud.  And the game was super fun to watch as well!