The Spring House Games (aka Upper School field day) were all about FUN and flexibility.  With the on and off rain showers, the games and their locations had to be switched around a bit, but all worked out well and the competition was on!
Below are pictures from the various events:
Word Puzzle – One purpose of the CCS House System is…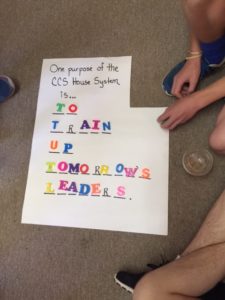 Ping Pong Relay with Tilt-a-cup challenge
Blind Man Snake
Three Legged Race
Yank Me and Blow Me Down
Baton Race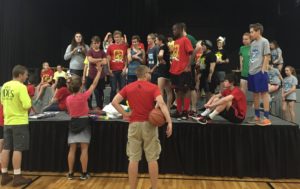 Spaghetti and Coke Relay
Bite Me
Table Top
Tug-a-War
And the Winner of Spring House Games was ….
HOUSE FIDES! Congratulations!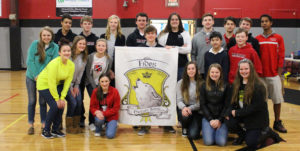 House Fides – 50 pts
House Sapientia – 60 pts
House Audacia – 64 pts
(Lowest score wins – like in golf – meaning that the House had the most first place finishes)
Fides "kept the faith" and came out on top!