Nothing says "Fall" better than pumpkins…so the Houses had a pumpkin carving contest during their most recent House meeting.  Each House had 4 pumpkins to carve and/or decorate any way they would like.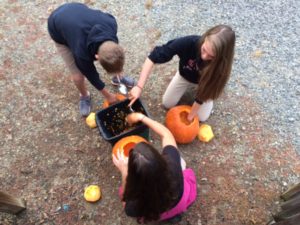 Ahhh…the joys of cleaning out the insides…and sorting for seeds.
House Audacia, posing with their pumpkins, seemed to go with a CCS school and House spirit theme, with swords, shields, and even the word "roar."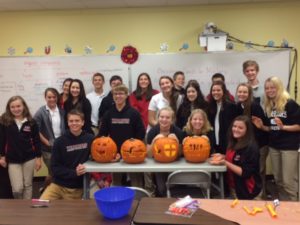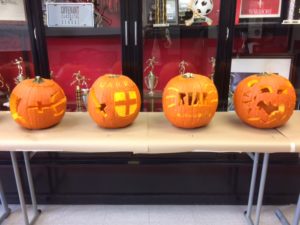 The pumpkins for House Fides were more varied – not so much following a theme but rather reflecting the creativity and interest of the group carving the pumpkin.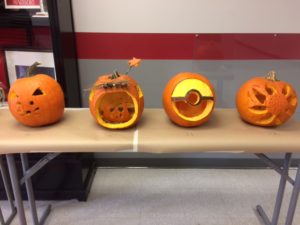 And House Sapientia went with a theme of House spirit by highlighting their mascot – the owl.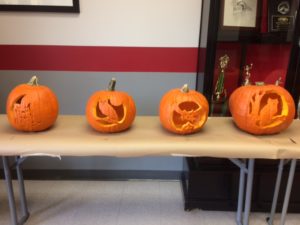 Close-ups of each pumpkin are below: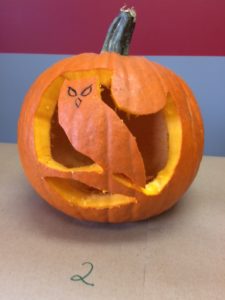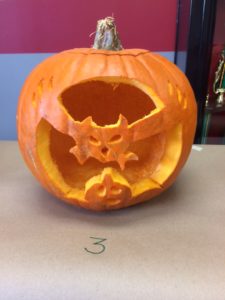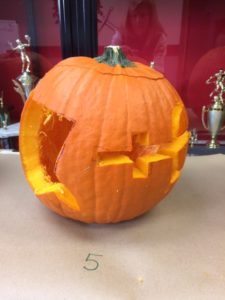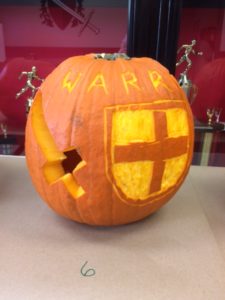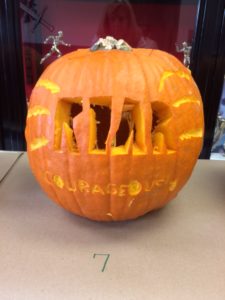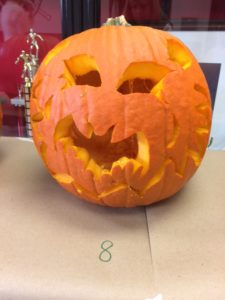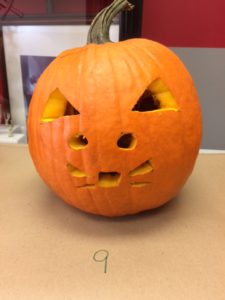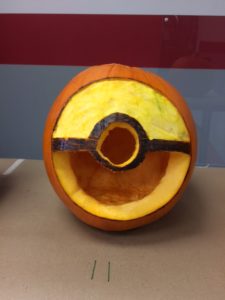 The 6th graders were the judges for the competition, and they chose the following winners!
1st and 3rd Place – House Sapientia (combined 20 points)
2nd Place – House Fides (10pts)
House Audacia decided to multi-task during the meeting.  While some were carving pumpkins, others were writing Christmas cards (68 to be exact) to send to our military service men and women in gratitude for their sacrifice and service.  (10pts community service project)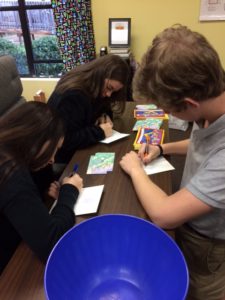 House Audacia is also collecting plastic grocery bags for the remainder of the school year for Cooperative Christian Ministries Crisis Center in Concord.  This service project is for the whole school to participate in, so remember to bring in those bags and place them in Mrs. Quillen's room.  (10pts – community service project for 2nd qtr)
Fall Festival volunteers: Audacia – 18pts, Fides – 15pts, Sapientia – 15pts
Parent Night Babysitters: Audacia – 18pts, Fides – 15pts, Sapientia – 12pts