The 3rd Quarter began with Spirit Week losing one day due to the Snow Day…  But the Warrior spirit heated things up by the end of the week!
Spirit Dress Points: Audacia 140pts, Fides 126pts, Sapientia 152 pts
House Meeting 'Merica Challenge – During the first House Meeting of the quarter, the Houses celebrated America by competing in an apple pie eating contest and a race to wrap their advisor in the colors of the flag. (CCS has the BEST teachers!  Always willing to participate in these crazy games! THANK YOU!)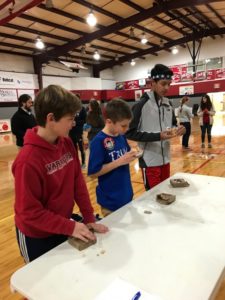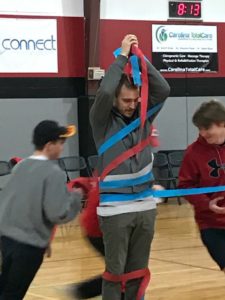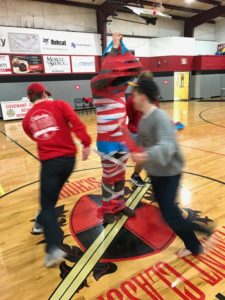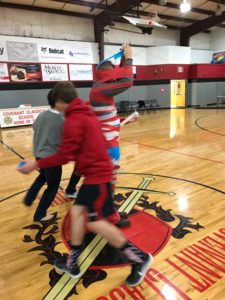 Initially Fides had a strong lead, but then the creative spinning movement of Sapientia's advisor, Mr. Morton, helped Sapientia bring home the win!
1st Place – Sapientia (15pts), 2nd Place – Fides (10pts), 3rd Place – Audacia (5pts)
Spirit Week concluded with Homecoming games and students, teachers, and alums came out in full force to cheer on their Warriors!
Game attendance points: Audacia 45pts, Fides 48pts, Sapientia 57pts
Speaking of the basketball games, the CCS concession stand has been "manned" by many wonderful CCS!  THANK YOU for giving so much of your time to support Warrior Athletics!  The generosity of your time was rewarded with House points.
Audacia 71pts, Fides 98.5 pts, Sapientia 62 pts
The Warrior Spirit continued to be on display this month at the Chick-fil-a Spirit Night!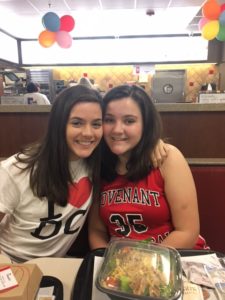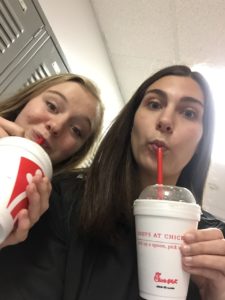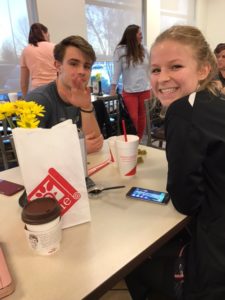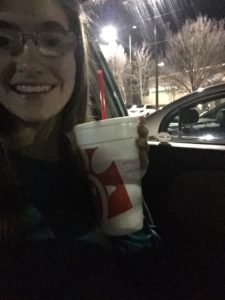 Audacia 14pts, Fides 8pts, Sapientia 6pts
On January 16th – MLK Jr. Day – several CCS students participated in another School Service Day.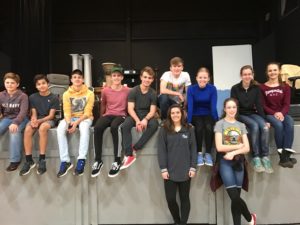 The students removed debris outside, re-organized the paint shed, and cleaned out (as well as took inventory and reorganized) all the storage under the stage. Thank you!
Audacia 46pts, Fides 81pts, Sapientia 45pts
** Just a reminder ** House Audacia is continuing to collect grocery bags this quarter and the next.  Please continue to bring them in to Mrs. Quillen's classroom in support of Cooperative Christian Ministries Crisis Center in Concord.  (10pts).
CCS hosted the Cabarrus County Independent Schools Spelling Bee on the afternoon of Jan. 19th in our library. CCS students Parker Rose, Hannah Gromis, and Ava Justice competed against students from Cannon School. CONGRATULATIONS TO House Audacia's Parker Rose, who took first place, and scored 20pts for your House.  And Well Done to Ava, who placed second, and Hannah, who placed third! Parker will advance to the Charlotte Regional Spelling Bee for the second year in a row. Way to go, spellers!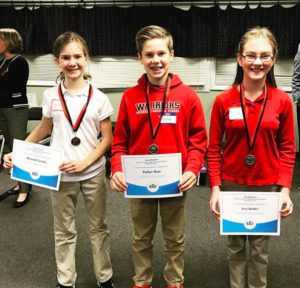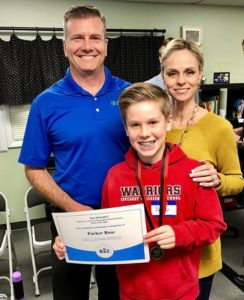 House Sapientia was awarded leadership points for creating, coordinating, and selling new pullovers with their House logo on it…and offering to do the same for the other houses!  See Ashley Nault if you are interested in purchasing one.  They look great! (5pts)
Current Standings: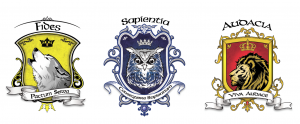 587pts          490pts             482pts
(Sometimes while viewing the blog posts via a smart phone or email, the images and spacing may be off or skewed.  To see the post as it is intended it is best to view it at http://covenantclassicalhouseblog.org/ )