House Audacia!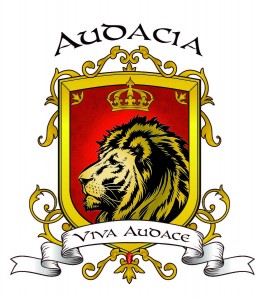 Final Point Totals for 3rd quarter:
1st place – Audacia with 1504 points
2nd place – Sapienita with 1316 points
3rd place – Fides with 1230 points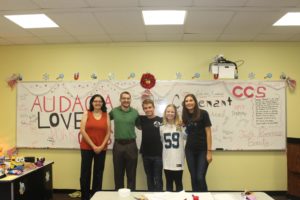 House Captain – Kirby Thigpen
House Prefects – Braeden Gann and Sara Beth Jewell
House Advisors – Mrs. Quillen and Mr. Wilmoth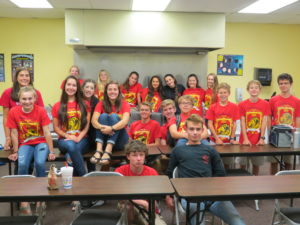 Congratulations House Audacia for a job well done! 
Continue to "Live Courageously" and keep up the good work!
House Description:   Audacia – Latin for Boldness, Daring
Motto: "Viva audace" (Live courageously)
Colors: Red and Gold
Mascot: Lion
Core Values: Chivalry, Service, Leadership/Authority, Bravery, Courage, Nobility, Initiative
Origin Fable: See house description in the menu bar
(To see the other house descriptions, click the link in the menu bar.)
The current point standing for the Covenant Cup are below.  REMEMBER it is the LOWEST point value that wins the Covenant Cup.  We have 4th quarter and Spring games still to go.  Right now Audacia and Sapientia are tied for 1st place with 7 points each.  And it's not out of the question for Fides to still maintain their title as champs, but they will have to win 1st place in both 4th quarter and Spring games to do so.  So the pressure is on!  Who will come out on top?
Audacia:1st Qtr- 1pt + 2nd Qtr- 3pts + 3rd Qtr- 1pts + Fall Games- 2pts = 7points
Fides:1st Qtr- 2pts + 2nd Qtr- 2pts + 3rd Qtr- 3pts + Fall Games- 3pts = 10 points
Sapientia:1st Qtr- 3pts + 2nd Qtr- 1pt + 3rd Qtr- 2pts + Fall Games- 1pt = 7points
(In the event of a tie – the winner will be the one with the most Core Value points received over the course of all 4 quarters.)