The Spring House Games (aka Upper School field day) did not let the threat of rain showers dampen the House spirit!  The air was filled with excitement, students came ready to compete, and everyone was having FUN and being flexible where needed.
The morning started with each House in their "home room" working on some critical thinking word puzzles.  Then all three houses convened in the library for a surprise.  We didn't want to let this day start without recognizing a special teacher… MR. WILMOTH!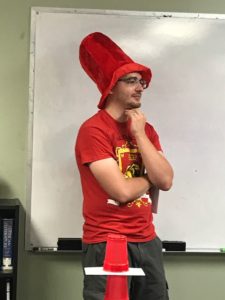 For the last 4 years, Mr. Wilmoth has not only being an integral part of the Humanities program at CCS, but he has also been the advisor for House Audacia.   He was presented with a red "Grand Poobah" hat to wear for the festivities – hoping it would turn into a "rally hat" for Audacia to pull out a big win!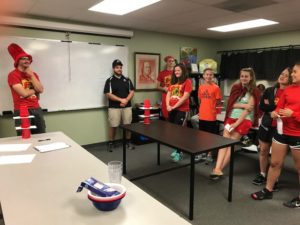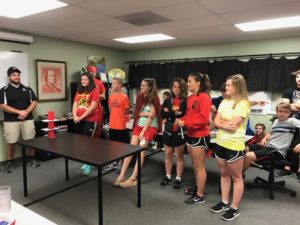 The leaders of his House as well as all of the class leaders in Student Government stood up and shared sweet stories from the past, sincere words of gratitude, and expressions of respect and admiration for a teacher that has taught them so much and pushed them to grow in ways they never imagined.  They each voiced how much they will miss him and wished him the best in his next venture.  I know all the adults in the room were moved by the students hearts for a dear teacher.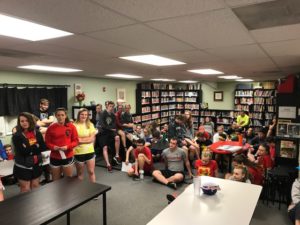 Audacia House Captain, Kirby Thigpen, presented Mr. Wilmoth with a gift and a card signed by the whole house. And then…the games began!
Below are pictures from the various events:
Beach Ball relay – proved harder than it looks!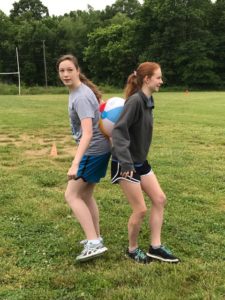 "Yank It and Suck It Up" relay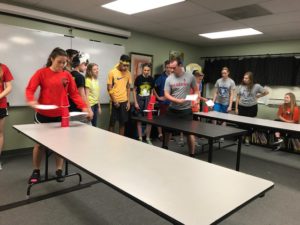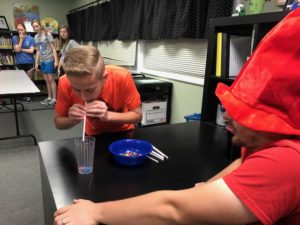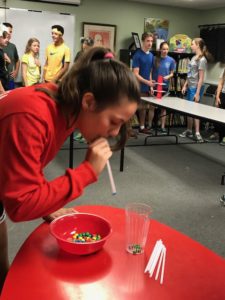 Tug of War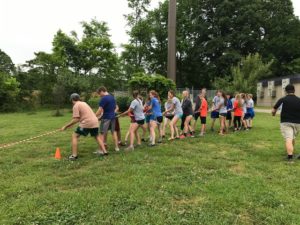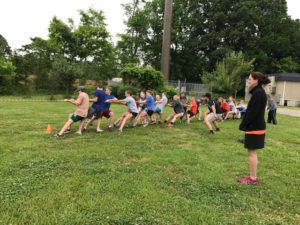 Round 1 – Sapientia vs Fides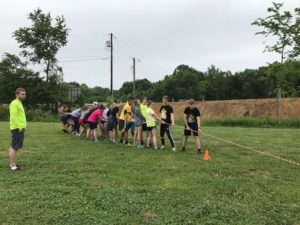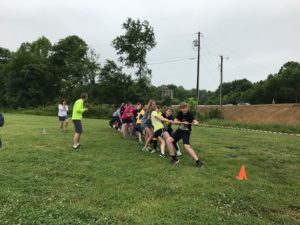 Sapientia with the win.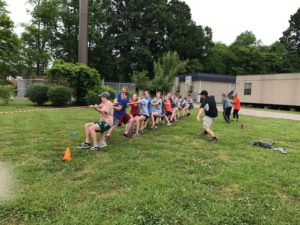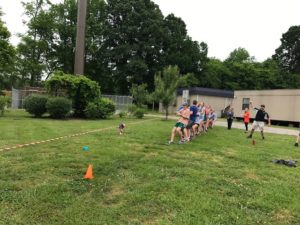 Round 2 – Sapientia vs Audacia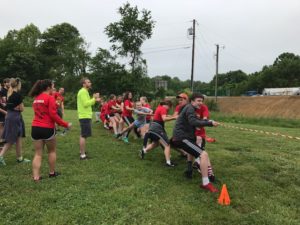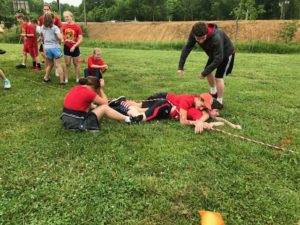 Sapientia with the win again!
And the Winner of 2017 Spring House Games was ….
House Fides – 34 pts
House Audacia – 39 pts
House Sapientia – 43 pts
(Lowest score wins – like in golf – meaning that the House had the most first place finishes in the various games)
Fides "kept the faith" and came out on top!
Congratulations!