Nothing says "Fall" better than pumpkins…so the Houses had the 2nd Annual House Pumpkin Carving Contest during their most recent House meeting.  Each House had 4 pumpkins to carve and/or decorate any way they would like.
Each House leader had their own strategy of how to divide their members and use the time wisely.  And some unnamed Houses Advisors enjoyed taking a little "peak" into each of the other House meetings to evaluate the competition.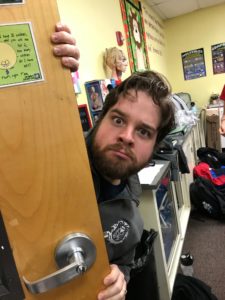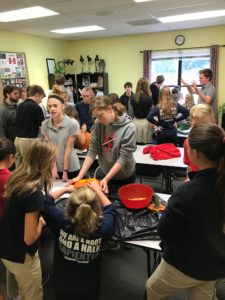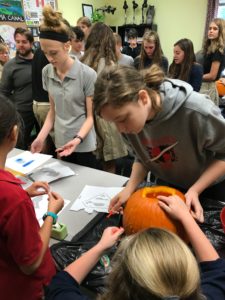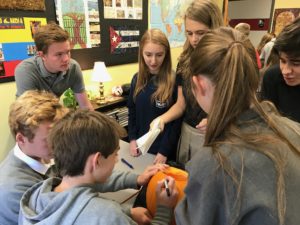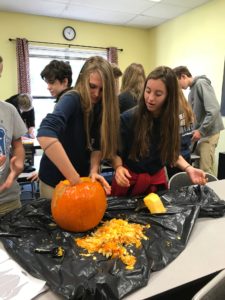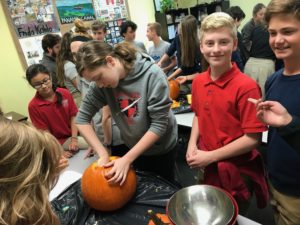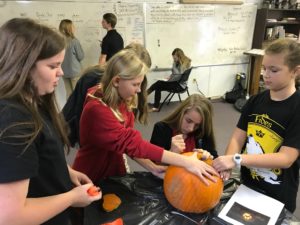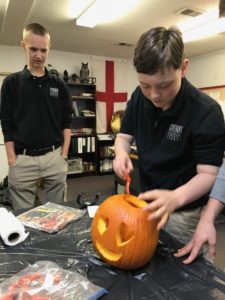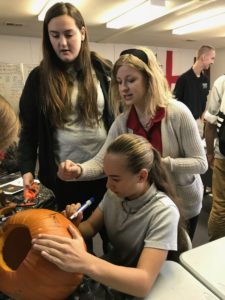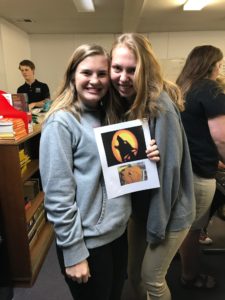 And the Winners ARE…
Fides "Pirate Ship" – 1st Place  (30pts)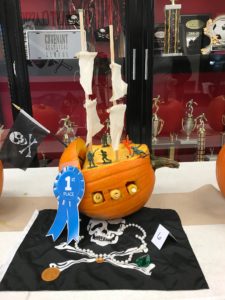 House Sapientia – "Cinderella Carriage" pumpkin – 2nd Place (20pts)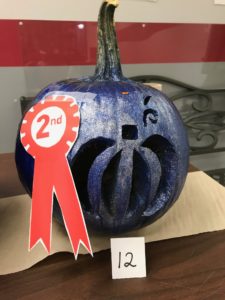 House Audacia – "Throw up" pumpkin – 3rd Place (10pts)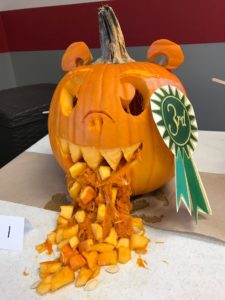 This year in the spirit of the construction on the new building, CCS Admin changed the name of the Fall Festival to a Barn Raising.
There were all sorts of games, activities, events, and food for the students and their families to enjoy.  (Cow milking contest, Jacob's ladder, Giant slide, Hayrides, Face Painting, and mechanical Bull riding)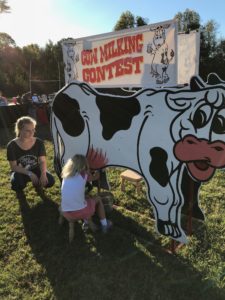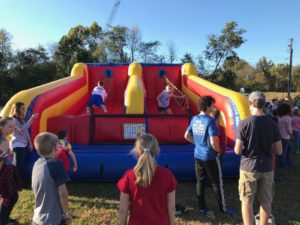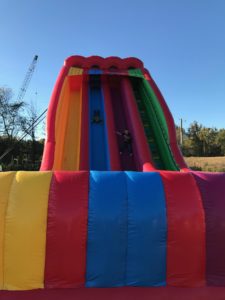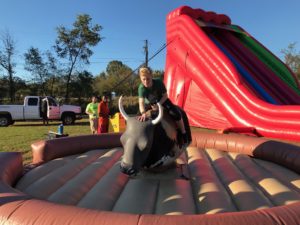 Various vendors also set up tables with their products.  And the different classes grouped together to create some fun games like a hula hoop ring toss on pumpkins, giant checkers, corn hole, and "bobbing for candy pumpkins" in whipped cream.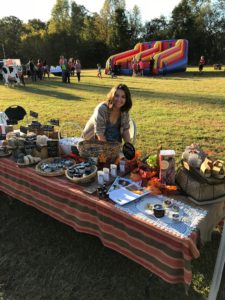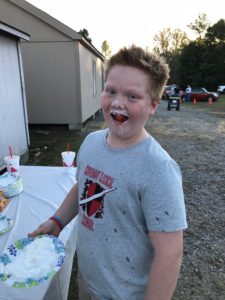 And kids of all ages enjoyed the pony and horse rides.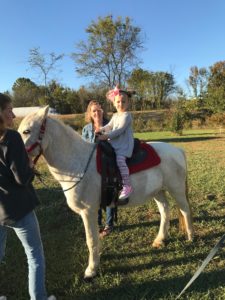 The Juniors sponsored a Jail to raise money for Prom.  Many students and teachers were sent to jail!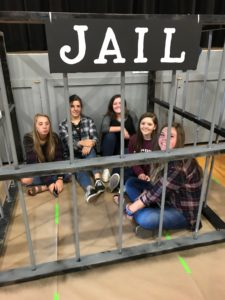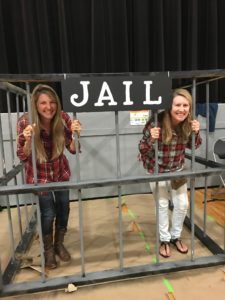 Bryson, Sawyer, and Jeremy showed their leadership and great attitudes as they allowed students to attempt to dunk them. (Each received 15pts for their House for their school spirit and willing to get wet in the cold!)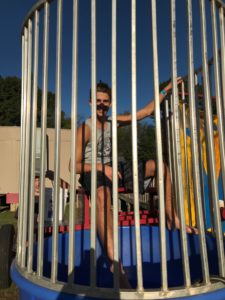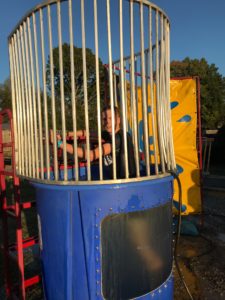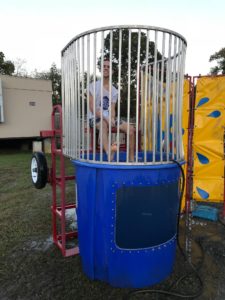 The event concluded with a cake walk, silent auction, and an hour of line dancing enjoyed by all –those dancing and those watching.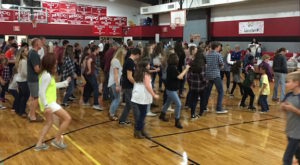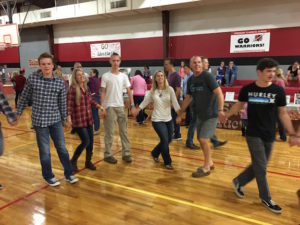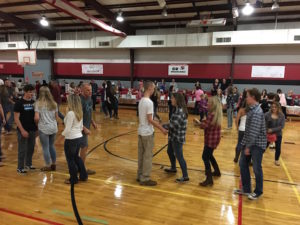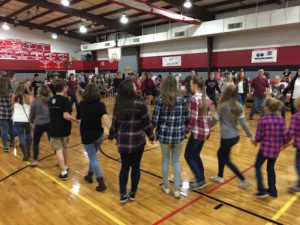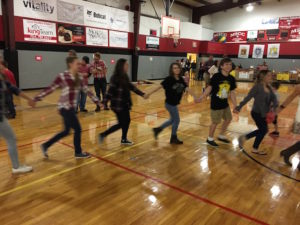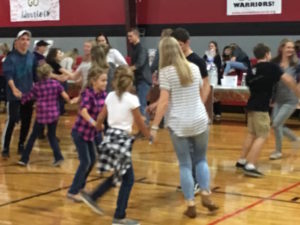 Houses with members volunteering to serve received community service points.  Audacia 36pts, Fides 60pts, Sapientia 36pts
Current Point Standings for 1st qtr: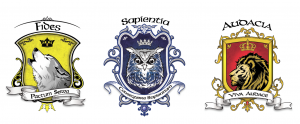 1765pts          1742pts          1786pts