Spirit Week kicked off with Student Government hosting a pancake breakfast!  All went as according to plan – lots of tickets sold, yummy pancakes, and happy costumers.  But we did have a first (or as I like to call it – a memory making experience) … CCS had an early morning visit from the Fire Department! With so many amazing cooks in the kitchen, the smoke from butter in skillets and from food left on burners reached the height of the smoke alarms.  But never fear – all checked out fine and no pancakes (or students) were harmed in all the excitement.  🙂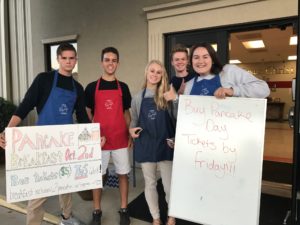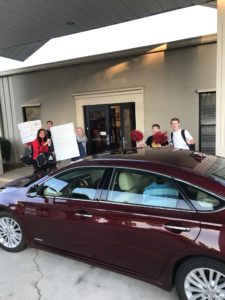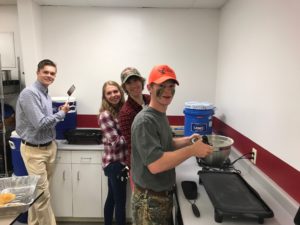 Each day of the week had a theme.  Monday was "Country vs. Country Club."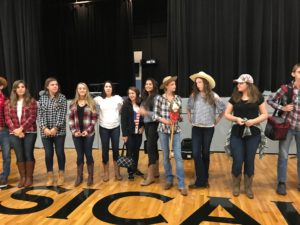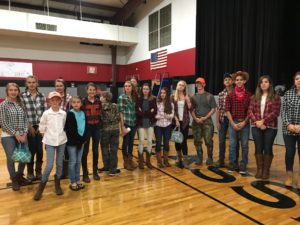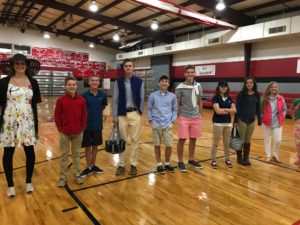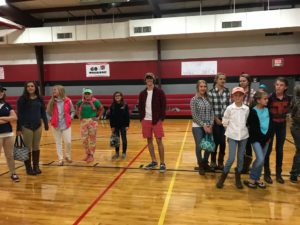 The Spirit Court winners for the day (chosen by Mrs. Prince) were Emma Lawing and Weston Cregger.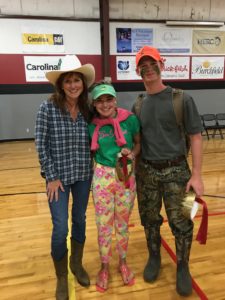 Tuesday was "Dynamic Duo" or Group day.  (Sadly I do not have many pictures from this creative theme day.)
One of the two Spirit Court winners of the day was The Office gang.  The other winners not pictures were Byrson Rose and Michael Merrill.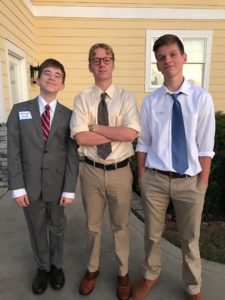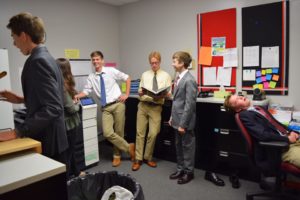 Wednesday,  was Tie-Dye Day.  The Spirit Court winners were Lee Williamson and Peyton McClelland.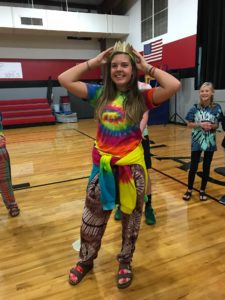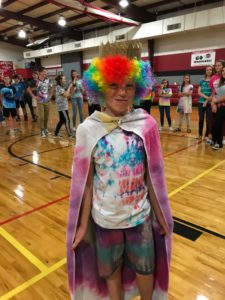 Thursday was Career Day.  It was so exciting to see how many future doctors, reporters, forensic detectives, artists, and service men and women we hope to come out of the Upper School.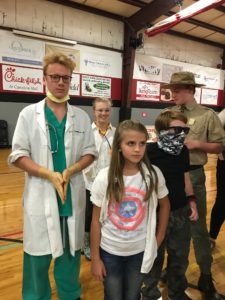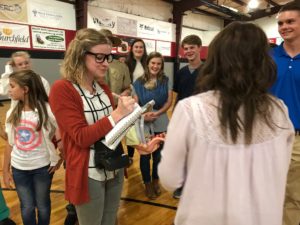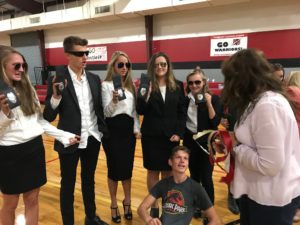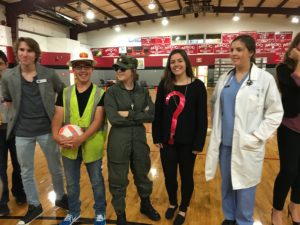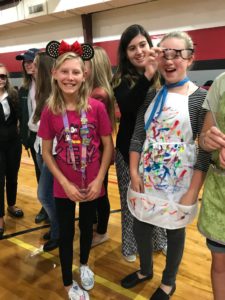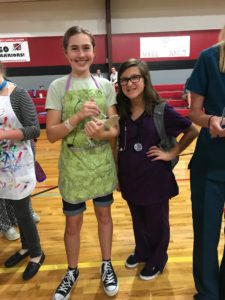 The Spirit Court winners for the day were Garret Cox and Emma Stapleton.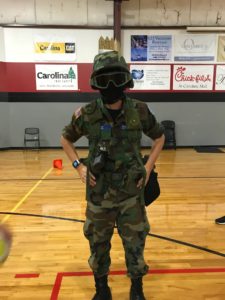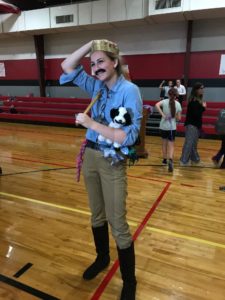 Friday's theme was BLACK OUT!  And the school day ended with a PEP RALLY!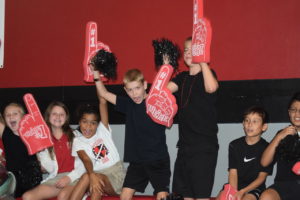 The SG President, Cameron Warner, introduced all the students on all the Volleyball and Cross Country teams.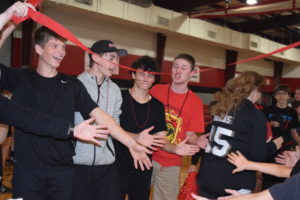 And of course there was lots of cheering/screaming during the silly/fun games.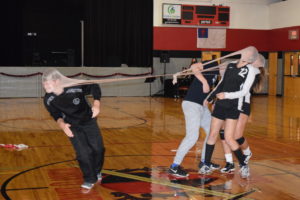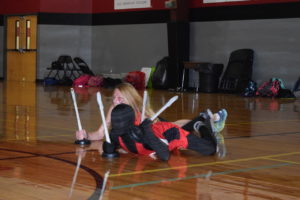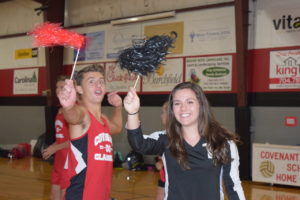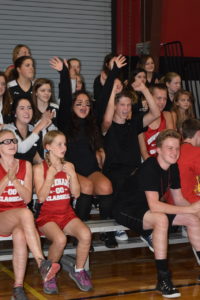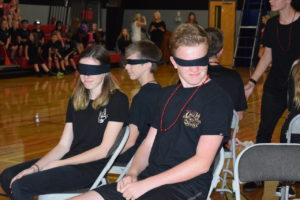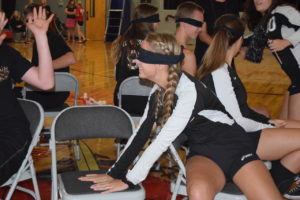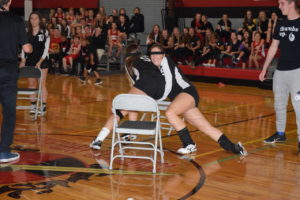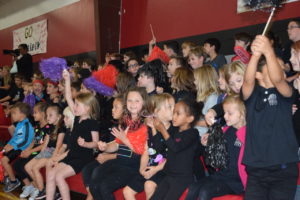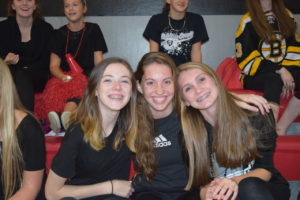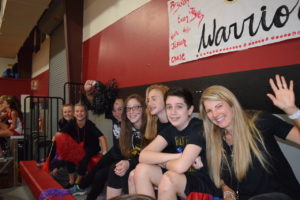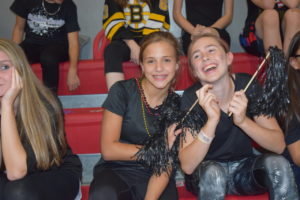 But the week of fun didn't stop there.  Student Government hosted the Fall Dance at the Propst Farm! Thank you Propst Family for being so gracious and generous with your beautiful property!!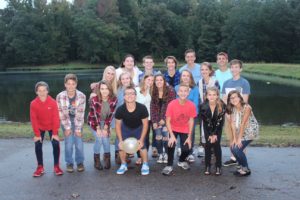 The dance had a fall camping theme and was called "A Night Under the Stars."
It had the highest attendance numbers for a Fall dance in several years.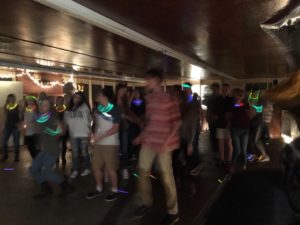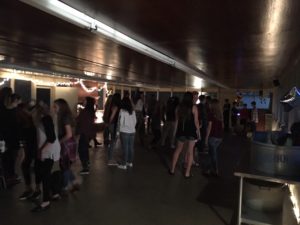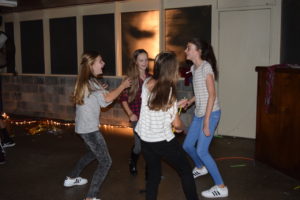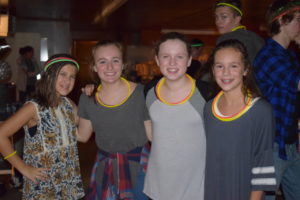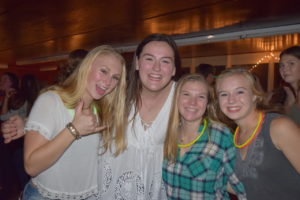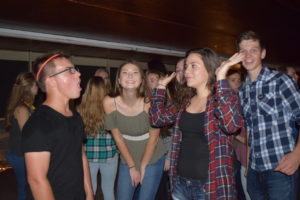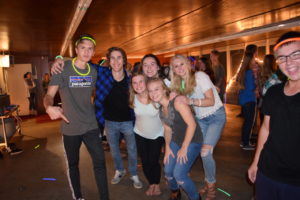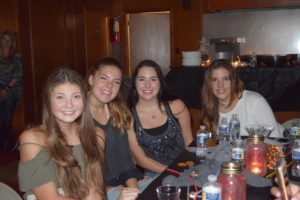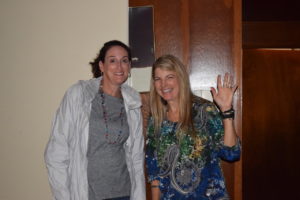 Even the chaperones had fun! 🙂